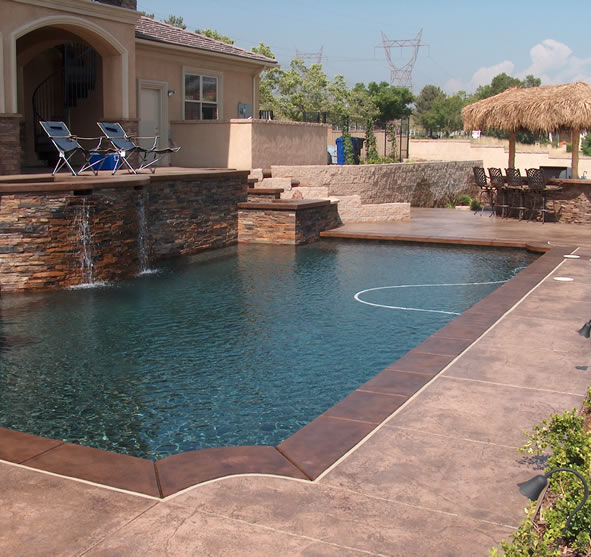 Category: Concrete Pool Decks


Learn about our technique
From Stains to Stamps, learn about the methods we will use on your next project.
View Techniques >>
Take advantage of our warranty
Learn the details and expectations of concrete.
View Our Warranty >>

Colors On Concrete is a small family run business. We opened our doors in Feb. 2004 with the idea of offering color in people's homes where it was once thought that no color except gray could ever be. We have been in the commercial and residential coatings industry since 1977, and with this experience we hope to offer our clients colors, patterns and styles that will help change the ordinary house into a home of their dreams.
As products and trends change, new techniques and application styles are being developed, we will continue our training so that we can expand our options for design & decor.
We use a digital photo of your project along with design software to show how your project can look before it's completed.
The floor in our office is being used to test the durability of some of the latest "Green" products we offer. We have found that with very little effort our floor can be brought back to life. Proving that concrete flooring options are indeed a solution to your flooring needs.
Easy to Maintain - A light dust mopping is usually all that is needed, if soiled, just mop with water and a neutral Ph cleaner.
Hypo Allergenic - No place for dust, dirt, or bugs to hide.
Ambient Air Temperature - Which means it's as warm or cool as your home is. Unlike tile flooring, concrete retains the same temperature on a much more efficient level.